Creating a Local Backup Job
October 10, 2022 16:44:59 UTC
Last Updated
Video
Length: 2 Minutes 30 Seconds
Overview
The following article provides instructions for creating a Local Backup Job. This step is a pre-requisite for creating a backup copy job, required for replicating local backups to the cloud provider repository. Please refer to our
Quickstart Documentation
for more information.
Step-By-Step Instructions
1. Launch your Veeam Backup and Recovery Console and click Connect.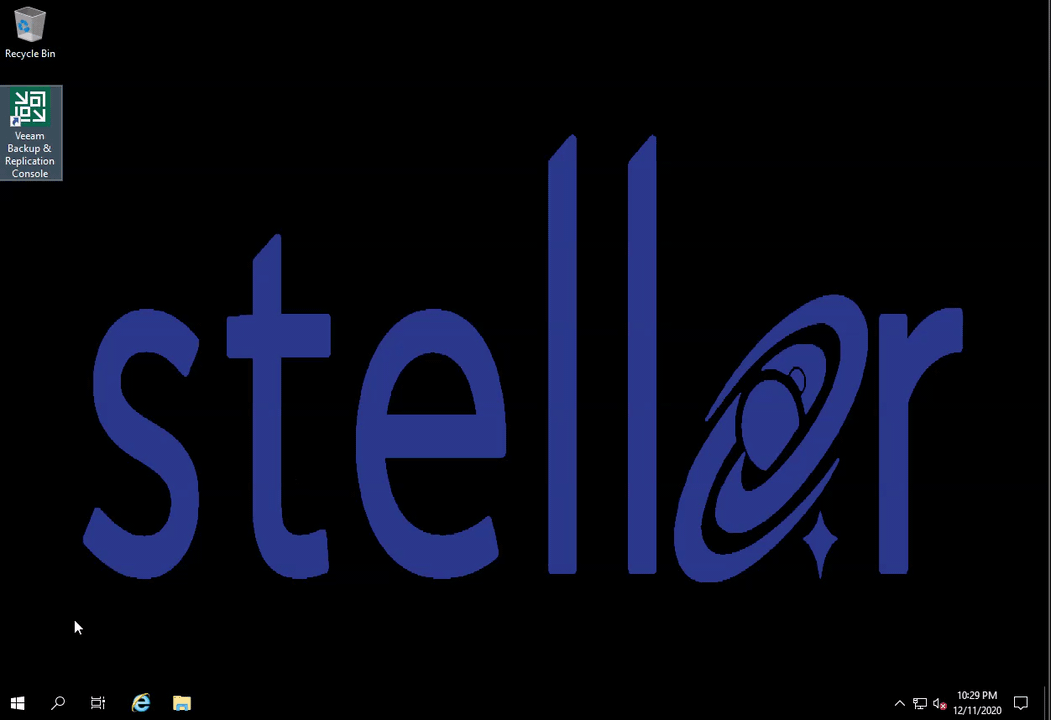 2. On the home tab of the navigation, Click Backup Job → Virtual Machine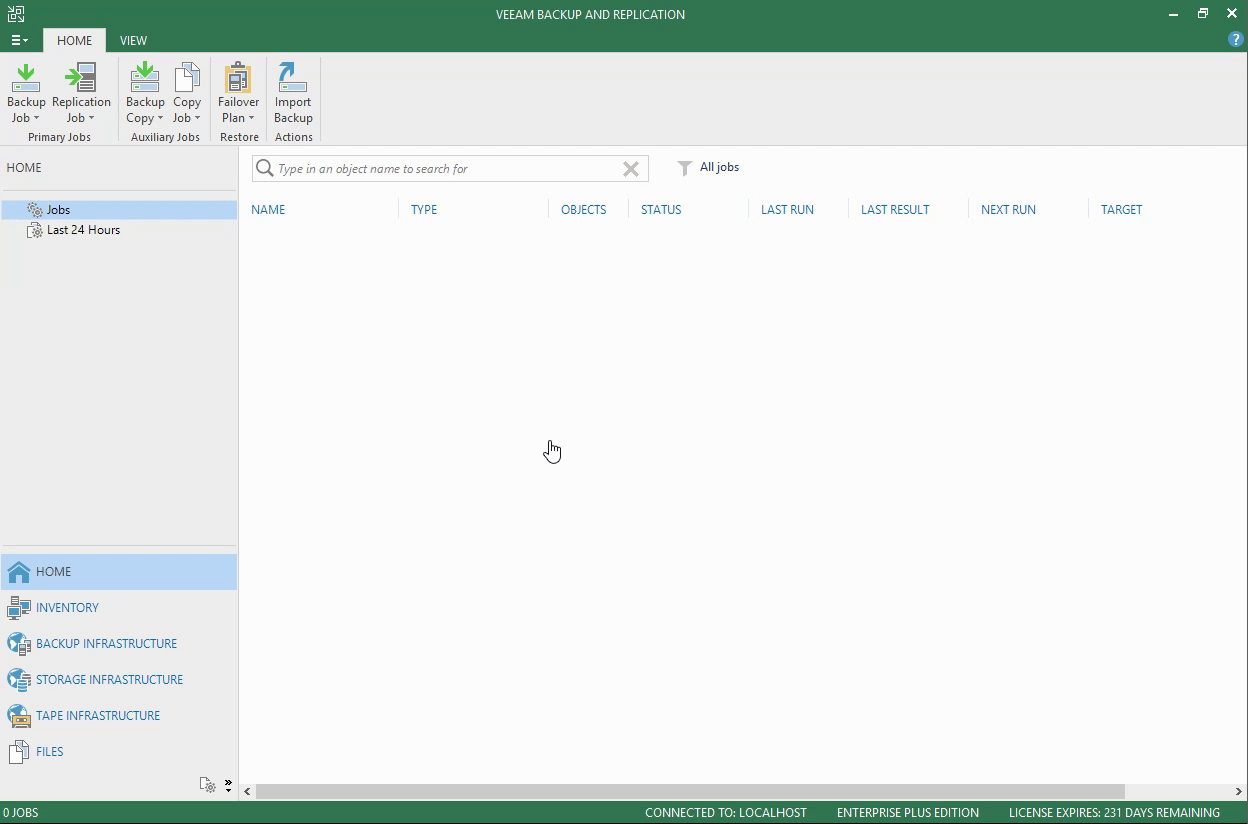 3. Give the backup job a name and optionally a description and click Next.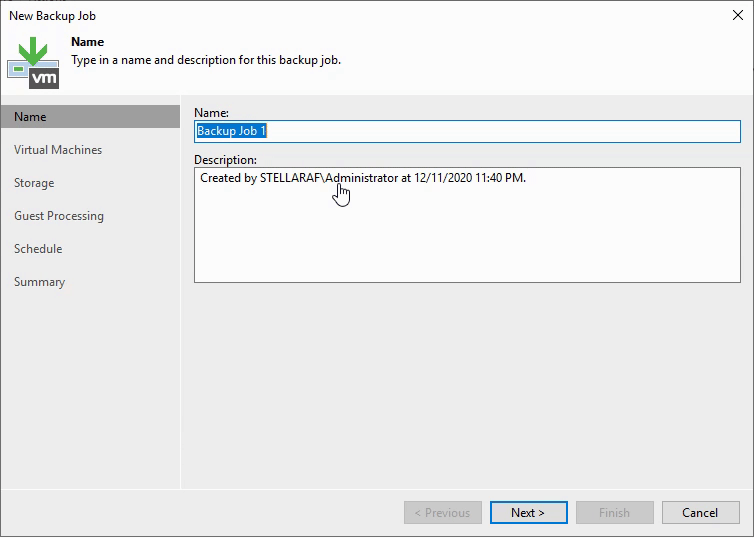 4. Add the Virtual Machine(s) you would like to locally protect and click Next.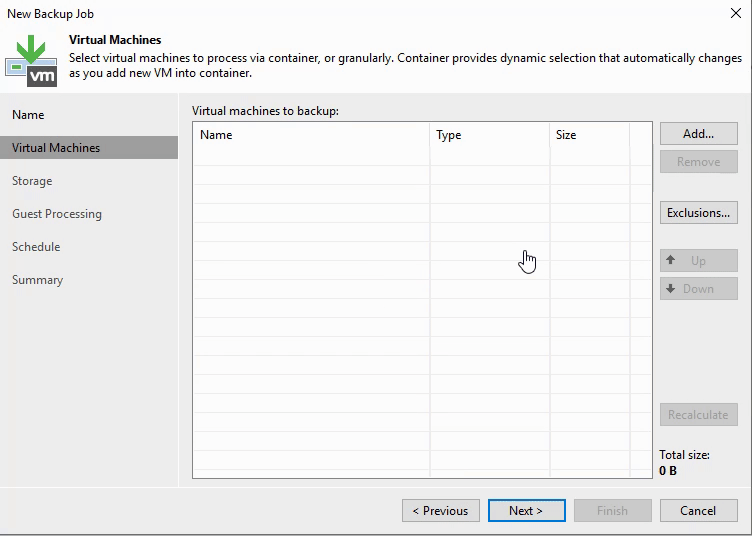 5. Select your local storage backup repository and the retention policy. You can select either to retain a select number of restore points, or number of days. Remember that frequency of backups affects the number of restore points retained, whereas it does not affect the number of days retained.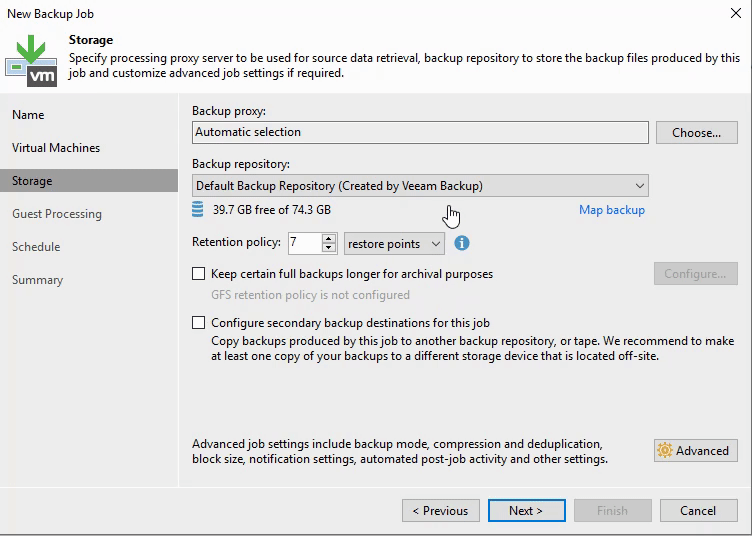 6. Click Advanced for additional backup job configuration options. You can configure the job to use Synthetic Full Backups, Maintenance Schedule for automated health-checking of backups, compression levels, encryption, notifications, VMware Tools quiescence or Change Block Tracking (CBT), storage snapshot integrations, and custom job scripts to execute prior to the job and after the job.
Backup Encryption
Stellar requires all customers to enable encryption on all backup jobs. Do not lose your key, data cannot be recovered without it! Click OK after configuring the advanced options you would like to use.